For a sturdy wallet capable of carrying a wide variety of EDC items, look no further than the Original Mission leather wallets. They are designed with durability in mind and the high quality leather construction is capable of carrying cards, a small knife and pen, and carrying cash on the go.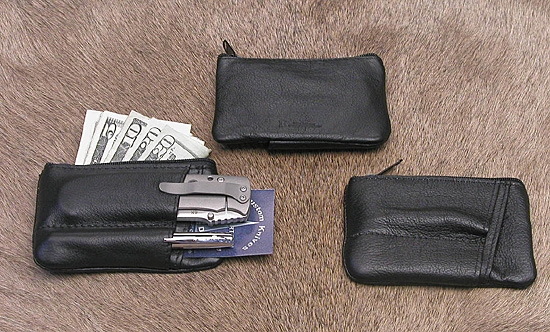 Specs
Mission Leather
4.25 x 3.0 X .25 in (107.95 x 76.2 x 6.35 mm)
Order from bladeart.com. Available in shark, stingray, cowhide or nylon.